Tutorial - Custom Cells with XIB
Nov 30, 2018
In this tutorial I'm going to explain how to create custom cells with xibs files in a few easy steps.
Create the project
Open Xcode and create a Single View App.
Open Main.storyboard file
Drag and drop an UITableView
Drag and drop an UITableViewCell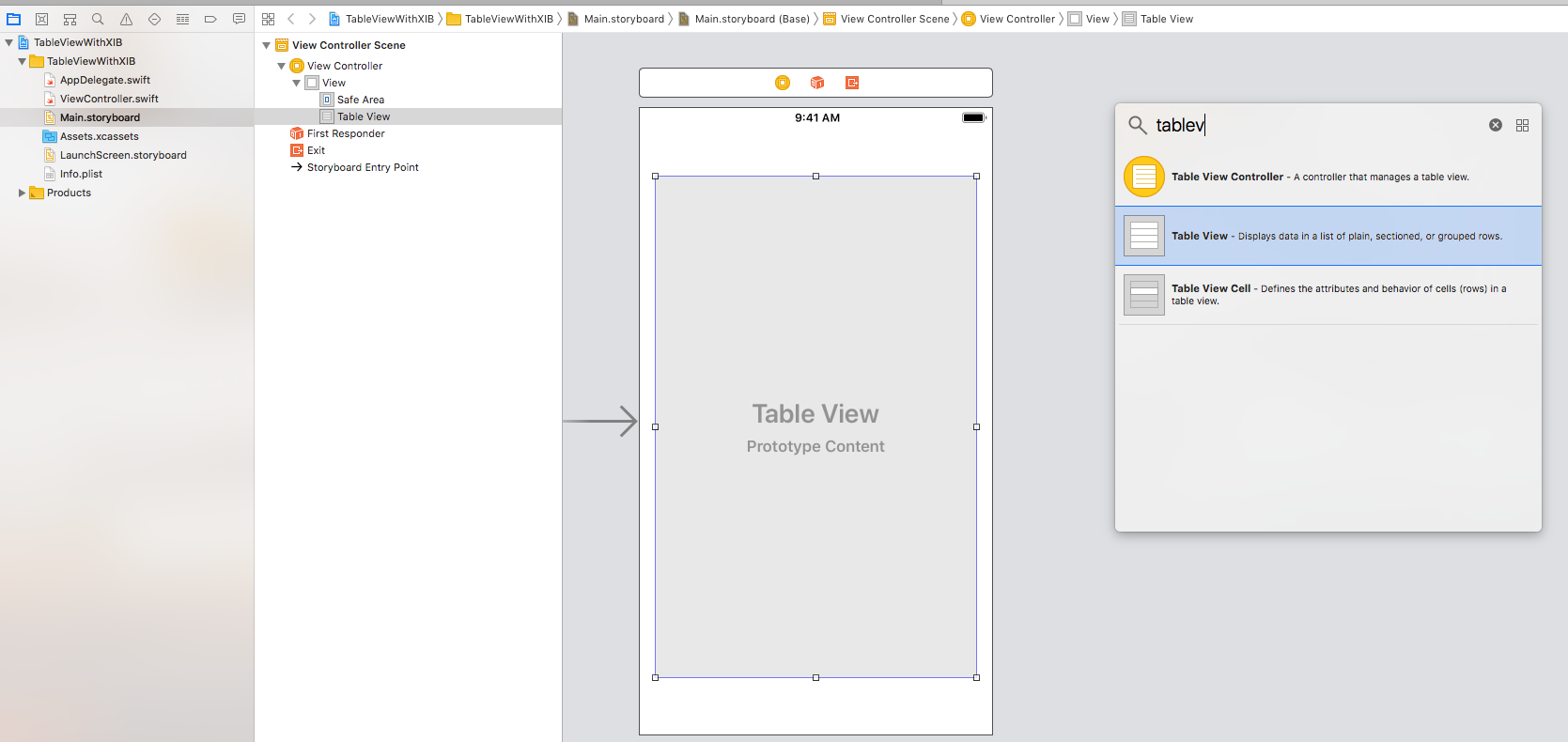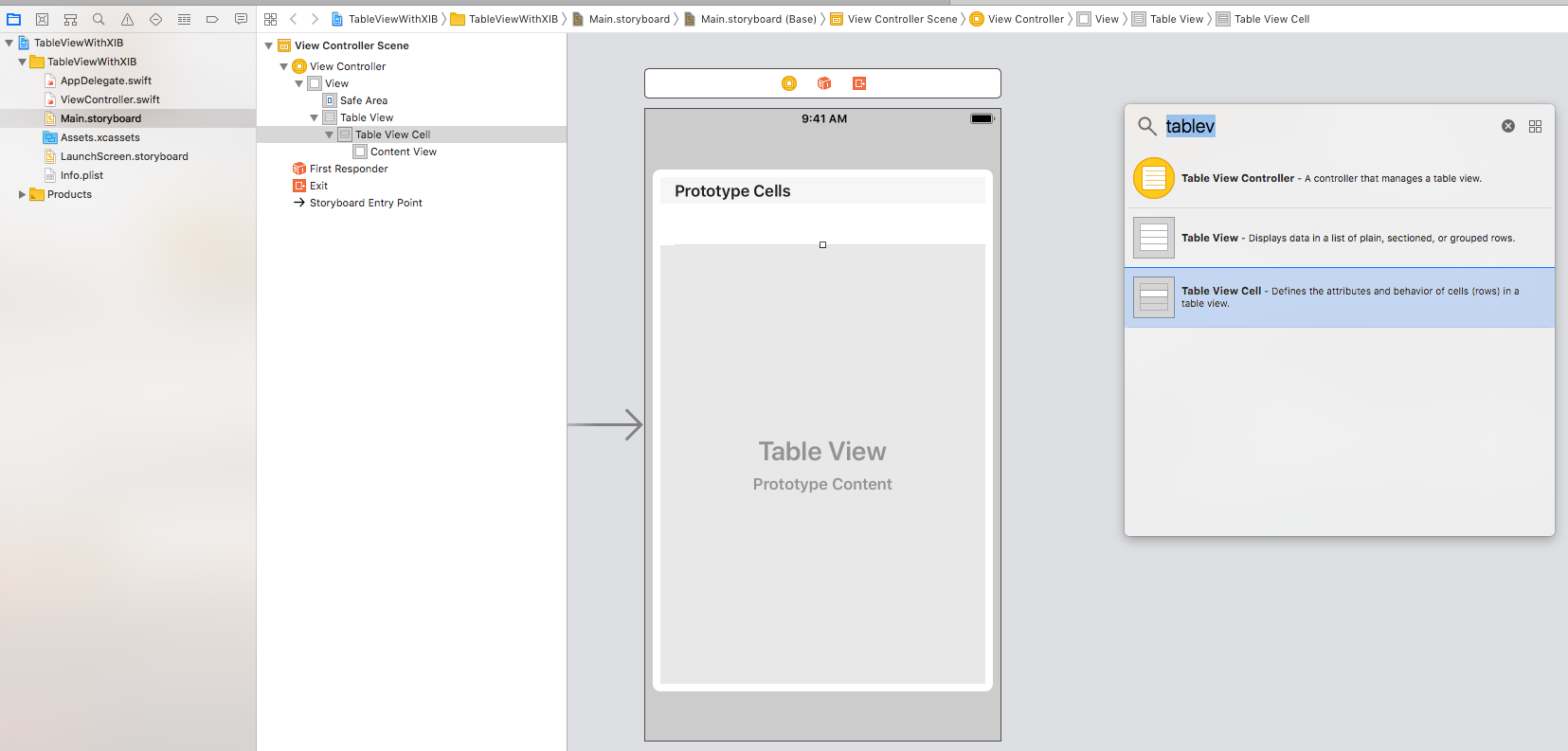 Connect the UITableView with the ViewController
Select the Main.storyboard file and press Show assistant editor button. You will have something like this

Create the tableView IBOutlet in your ViewController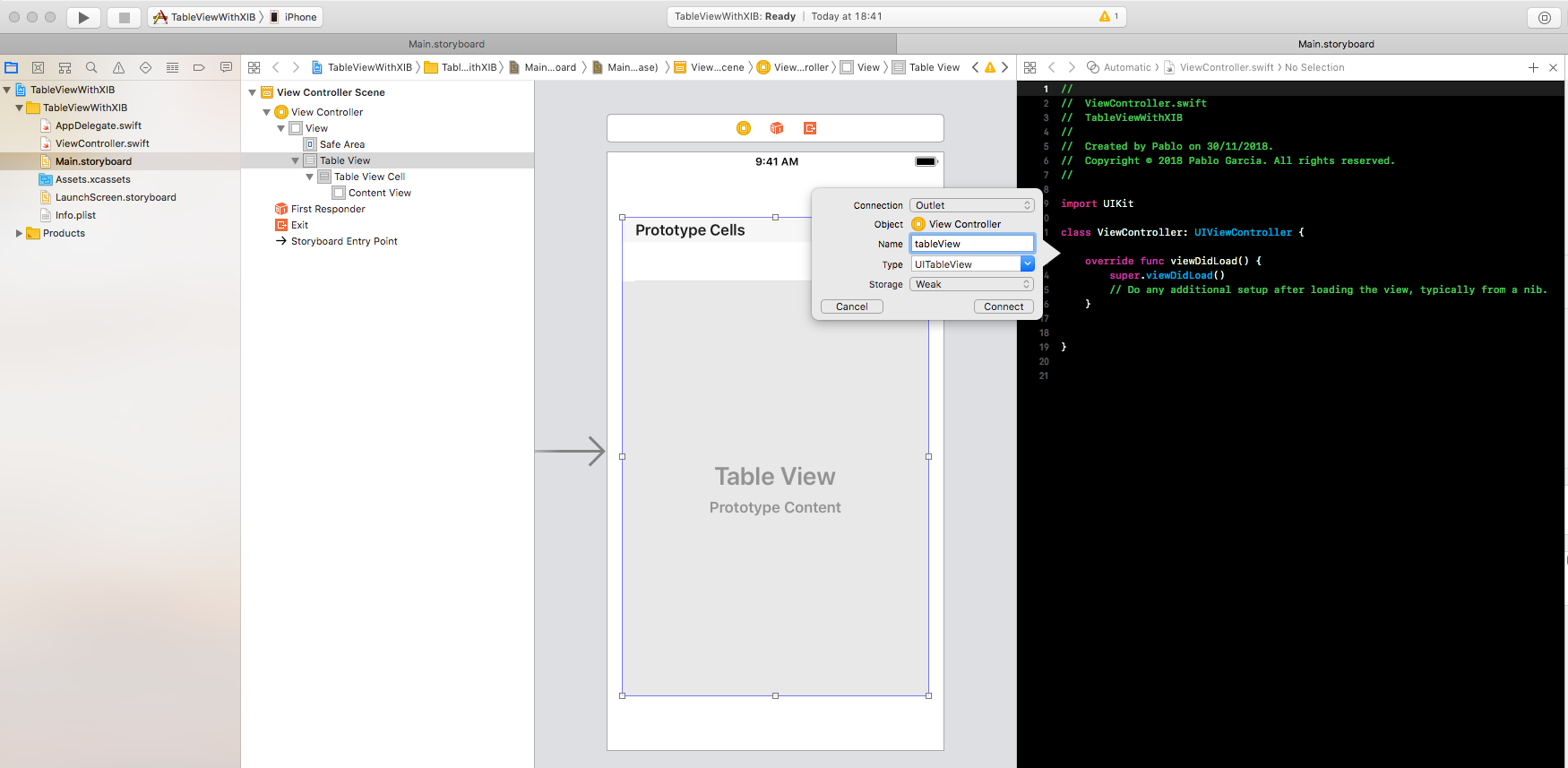 Create XIB file
Create a new User interface file. File-> New File and name it BandCell.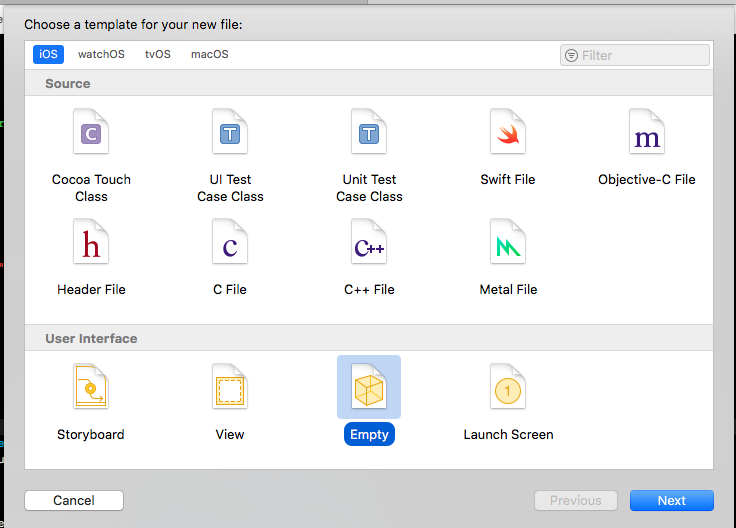 Insert two UILabels like this

Create the BandCell class
Create a new Cocoa Touch class and name it BandCell
In the BandCell.xib file

open the Identity Inspector tab and in custom class type BandCell.
open the Attribute inspector tab and in Identifier type BandCellId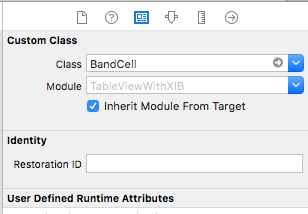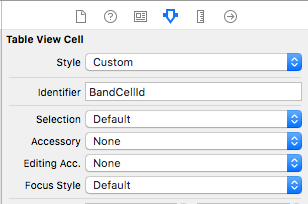 Create an IBOutlet in BandCell class

     

@IBOutlet weak var

 rockBandName: 

UILabel

!
  ```


- 

Add

 a function to configure the data


swift public func configureCell(name: String) { rockBandName.text = name }



### 

Configure

 tableView, and tableview's delegate and datasource



Once

 we have configured everything, we are ready to 

do

 the 

final

 step.

- 

Register

 the 

BandCell

 nib and add a few data 

for

 our tableView



swift private var data = ["Dire Straits", "AC/DC", "Joe Satriani", "Bruce Springsteen", "Julian Lage", "Menilmontant Swing", "Pink Floyd"]
override func viewDidLoad() { super.viewDidLoad() tableView.delegate = self tableView.dataSource = self tableView.register(UINib.init(nibName: "BandCell", bundle: nil), forCellReuseIdentifier: "BandCellId") }
swift extension ViewController: UITableViewDataSource { func tableView(_ tableView: UITableView, numberOfRowsInSection section: Int) -> Int { return data.count }
func tableView(_ tableView: UITableView, cellForRowAt indexPath: IndexPath) -> UITableViewCell { let cell = tableView.dequeueReusableCell(withIdentifier: "BandCellId") as! BandCell
cell.configureCell(name: data[indexPath.row])
return cell }
} extension ViewController: UITableViewDelegate {
}




And

 thats all. 

If

 you run the project something like this will appear


<p align=

"center"

>
  <img width=

"400"

 src=

"/images/posts/customcells/final.png"

>
<